ethics & religious liberty

We work to awaken, inform, energize, equip and mobilize our churches to influence their communities, state and nation with the Word of God as applied to the current cultural issues.
LEARN ABOUT THE NATIONAL ERLC
SUBSCRIBE TO THE SENTINEL
PERSECUTION JOURNAL
The Sentinel
Texas Legislative Updates
Southern Baptist churches speak for themselves but where they have corporately spoken on timely issues, we represent that voice. Our churches have agreed on: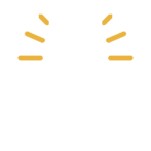 The Baptist Faith & Message refers to several timely issues according to our best understanding of biblical truth.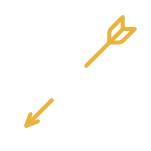 Our convention's messengers each year express opinions on the issues of the day. These are not binding on the convention or its ministries but instructive on the consensus of our churches.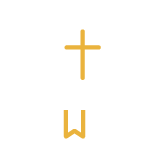 THE PLAIN READING OF SCRIPTURE
Much of what the Bible says is very clear on matters of morality, human relationships and even the place of government in the lives of citizens.
We call on our state and local governments to embrace 1) religious liberty as a basic and essential human right; and 2) the exercise of our deeply held religious beliefs and God-given conscience, which we believe is an indispensable human right discerned from Scripture and an essential component of a free society as affirmed by the founders of our nation.
All human life, born and unborn, deserves equal dignity and rights, and those who are old, those who are ill, those who are disabled, mentally and physically impaired deserve full protection and honor as human beings.
We declare our opposition to gambling, specifically to the expansion of gambling in Texas. We call upon our elected officials to reject any state budget that relies on monies from gambling to fund legitimate state responsibilities.
We affirm that gender is determined by God alone and is not influenced by man or open for selection or alteration.
The Family, Education of Children and Parental Rights
We call upon the Legislature to protect parental rights in the upbringing of children and to reject any and all attempts that threaten these freedoms – especially in the areas of religious beliefs, education, medical and/or psychological evaluations and procedures.
We will continue to advocate for the care of foster children and the adoption of orphaned children as a command given by God (James 1:27). In order to protect vulnerable and orphaned children, we encourage policies that assist and incentivize the adoption of orphaned children and encourage more faith- based programs for children in foster care.
Regarding the brutal sex-trafficking industry, which is modern-day slavery, it is imperative that we increase awareness of 1) the recruiting methods of criminals; and 2) the best policies for crime prevention, protection of vulnerable children and the prosecution of the perpetrators.
We call upon the 87th Texas Legislature to consider as essential the freedom to work and earn an income free from oppressive regulations, high tax rates, and lockdowns. Because consumer debt and financial difficulties have risen significantly in 2020, we can expect the harsh realities of financial hardship, joblessness, and indebtedness to lead to the downfall of many marriages and families. We beseech you to make the preservation of the family unit a top priority as you lead public policy efforts.