regional field reps
women's ministry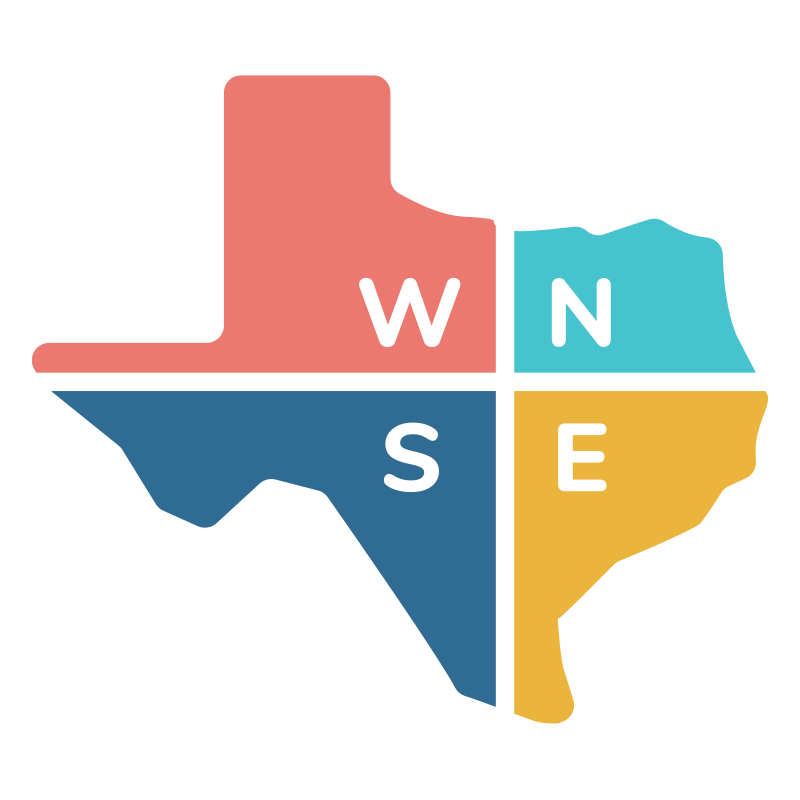 women's ministry
rep zones
Please check the map to find your zone. Then look at the list below to determine your local representative. If no one is listed for your particular area, please contact Laura Taylor or call 877.953.SBTC (7282) toll free for assistance.
contact your women's ministry rep
north
Chao Tsuma
email

Chao is married to James and a mom of their two sons. Her vision is to see EVERY woman engaging in Biblical literacy and transformed by the Word of God. She holds a Ph.D. in Biblical Counseling and is finishing a Master of Divinity degree at Southwestern Baptist Theological Seminary.
Arlene Sanabria
email
Arlene Sanabria is a wife, mother, and speaker passionate about Christ-centered Bible teaching. Her ministry "Germinarás" is focused on creating biblical content to teach women to live and grow in the Bible. Arlene has a bachelor's degree in Business Administration and an associate degree in Ministerial Arts. She also has a certificate in Biblical Counseling from SWBTS and is pursuing a master's degree in Theological Studies at SWBTS.  She supports her husband in their family business and works as a translator at her church, Fielder Church. She is also a correspondent for Baptist Press and Southern Baptist TEXAN and a member of the Women's Ministry team at the SBTC for whom she also serves as a translator.
Arlene Sanabria es esposa, madre y una oradora apasionada por la enseñanza bíblica Cristo-céntrica. Su ministerio "Germinarás" está enfocado en crear contenido bíblico para enseñar a la mujer a vivir y crecer en la Biblia. Arlene tiene un bachillerato en Administración de Empresas y un Grado Asociado en Artes Ministeriales. También obtuvo un certificado en Consejería Bíblica del SWBTS y está cursando una Maestría en Estudios Teológicos en dicho Seminario. Ella apoya a su esposo en su empresa familiar y también trabaja como traductora en su iglesia, Fielder Church. También es corresponsal para Baptist Press y Southern Baptist TEXAN. Es miembro del equipo ministerial para la mujer en SBTC para quien también sirve como traductora.
Rhonda Tidmore
email

Rhonda has a passion for Mentoring, Discipling, and Evangelism. She has served as a Women's Ministry Leader, Bible Study Leader, as well as a youth and children's teacher. She currently serves as a Bible Study Leader,  Prayer Coordinator,  table leader for "Before You Say I Do",  and a Decision Encourager at Prestonwood Baptist Church in Plano. She and her husband have been married 34 years and have 3 adult daughters, two sons-in-law, and four precious grandchildren.
west
Melissa Meredith


email
Melissa Meredith is passionate about gathering and discipling women of all ages. She is a graduate of Southwestern Seminary (M.Div Women's Studies) and serves as a Women's Ministry Director in West Texas. She is a contributing writer for a women's Study Bible and devotional, and writes on theology, discipleship, and women's issues from a biblical perspective.
 Tiffany Collier


email
Tiffany Collier leads the women's ministry at Immanuel Baptist Church. She is on the leadership team for the Joyful Stepmom Christian Ministry. She teaches psychology and is also a licensed professional counselor and polygraph examiner. In her spare time, Tiffany enjoys volunteering and traveling. She is married to Lucas and they have two daughters at home.
south
Ali Shaw is the hellomornings.org Bible study creation director, and she owns & writes for donotdepart.com. Ali is also the women's coordinator at her church.
Spring Rutland
email

Spring Rutland is a wife, mom of 4 and a nurse by trade. As a graduate of Southwestern Baptist Theological Seminary, she has served in various women's ministry roles. A widow from her first marriage, she has lived through suffering and grief and is passionate about helping others navigate the deep waters to find joy once again.
Lori Moody
email

Lori is a wife, mother, grandmother, homemaker, and women's leader. Lori has a speaking/teaching ministry (www.lorimoody.com) where she speaks to women's groups in the context of conferences, retreats, banquets etc. Recently, her writing was included in a portion of the book, Join the Insanity: Crazy-Fun Life in the Pastors' Wives Clubby Rhonda Rhea. Lori and her husband, Scott, live in Southeast Texas where you might find her playing with her grandchildren, reading, crocheting, or preparing to minister when called upon.
Kristen Blanford
email

Kristen Blanford is the Women's Ministry Coordinator for Champion Forest Baptist Church – Jersey Village campus.  She graduated Summa Cum Laude from Texas Tech University with a Bachelor of Science degree in Human Development and Family Studies.  Since her college days, Kristen has greatly benefitted from the mentorship and training of well-seasoned, mature Christians. She has had the opportunity to attend training in Biblical Counseling, in depth Bible study, and evangelism.  Through her experiences, Kristen has developed a passion for cross-cultural discipleship and equipping women to share their faith in Jesus Christ.  As a busy homeschool mom of seven, soon to be eight, Kristen loves camping with her family and perfecting her outdoor cooking skills.
east
Peggy Osborne
email

Peggy is married to Dr. Chris Osborne who was a senior pastor for 40+ years. With Chris now at SWBTS, Peggy enjoys mentoring the women who attend Metochai, leading a neighborhood Bible study, supporting young pastors' wives through the yearly Refresh Retreat and being engaged in the Mom to Mom program at their church. She loves her family and loves to serve!
Laura Hammons
email
Laura works full-time at Texas A&M University, where she completed a Ph.D. in human resource development. She has served on the women's ministry in her church and is currently part of the teaching team in her women's life group. Laura loves helping women grow in their love for God's Word
Aimee Shelton
email

Aimee is the wife of Ivy Shelton, Pastor of First Baptist Church Waskom. She works with Women's Ministry at her church and disciples youth.