It is imperative that the discipleship and small group ministries of the church function with intentionality through every season. Many churches are finding today that video conference platforms are very effective for small groups meeting together during the week. Some groups still meet at the normal time on Sunday morning. Others have found that more of their group is able to attend on a Tuesday night or a Sunday evening. Even smaller, life-on-life discipleship meetings are being held effectively through video conference platforms today, some with more consistency than before.
Video conference platforms have been at our disposal for quite some time. But during the pandemic, churches are finding that these platforms are not as difficult to use as they perhaps assumed and not as adverse an option to their people as they imagined. The thriving church of tomorrow will not simply go back to discipleship methods as usual but will work toward a blended approach of in-person and video conference platforms.
DOWNLOAD SECTION PDF
Are we currently using video conference platforms with excellence toward meeting the discipleship and small group needs of our people?
DISCUSSION QUESTIONS FOR TEAM-BASED EVALUATION & PLANNING:
We have made the necessary purchases, and trained small group leaders adequately, to ensure that using video conference platforms we can meet the ongoing discipleship and small group needs of our people:
We are providing tutorials and assistance for those leaders or group members who need help accessing or understanding video conference platforms:
Small group members who cannot use video conferencing for discipleship are being provided other opportunities to stay connected to their groups through group messaging, recorded video lessons, etc.:
Church leadership is continuing to mentor and develop new leaders through this season:
We have a desire to continue building online discipleship communities and resources in the future:
Review your answers to determine key areas of strength as well as those areas that need additional growth. Your responses may change week to week as you ramp up your regather phases, so it would be wise to revisit these questions often. Be sure to check out some of the resources linked below as well as on the sbtexas.com/covid19 site. In addition, email the SBTC staff who stands ready to assist any church that needs help or encouragement.
How are our people responding to using video conferencing platforms for discipleship and mentorship?
DISCUSSION QUESTIONS FOR TEAM-BASED EVALUATION & PLANNING:
Of the groups that have been meeting through video conference, which groups are thriving in this season? How do we know they're thriving and why do we think they are?
Who are the rising stars of tech-savvy church membership who seem to be proving themselves helpful in tech support and willing to serve group leaders needing assistance?
Are all groups meeting virtually at the same time they normally meet physically? Which groups seem to be connecting with more people at a different day/time than their usual in-person group meetings?
Are there consistent praises or complaints from a certain group regarding the video conference platform, group leader, etc.?
Have any of our smaller, life-on-life discipleship connections thrived through video conferencing? Are there any that have suffered?
As part of our discipleship strategy, how might we blend video conference meetings with in-person meetings in the future?
DISCUSSION QUESTIONS FOR TEAM-BASED EVALUATION & PLANNING:
If our group leaders are using several different platforms for video conferencing, is there a platform for which the church can purchase a business license and give access to all leaders? What in our yearly budget can we cut or reduce to make that happen?
Should we rethink any Sunday morning, on-site requirements to enable groups to meet via a blend of in-person meetings and meetings on different nights of the week?
How will we count Sunday school or small group attendance if groups choose to meet via video conference on different nights of the week?
Whom are we raising up to be small group leaders, and in their training are we including the nuances of video conferencing?
How might we systematize video conferencing for our life-on-life, closed-group discipleship sessions? Who are our leaders that can thrive in this setting, and how will we communicate this opportunity to new believers?
Are we developing and training new leaders from digital groups?
Strategize the Path Forward:
Clarify your discipleship purpose by writing a 1-2 paragraph explanation of what it will look like for your church to have an effective discipleship ministry. End that explanation with a 1-sentence summary of your church's goal for discipleship/small group ministries.
Who oversees the discipleship and small group ministries of the church?
Which tools/platforms for discipleship will you continue in the future and which will you discontinue?
Schedule a follow-up meeting in 1 month to reevaluate and make final plans for the implementation of your newly revised discipleship and small group strategy.
Helpful Links for Resources & Ideas:
other toolkit sections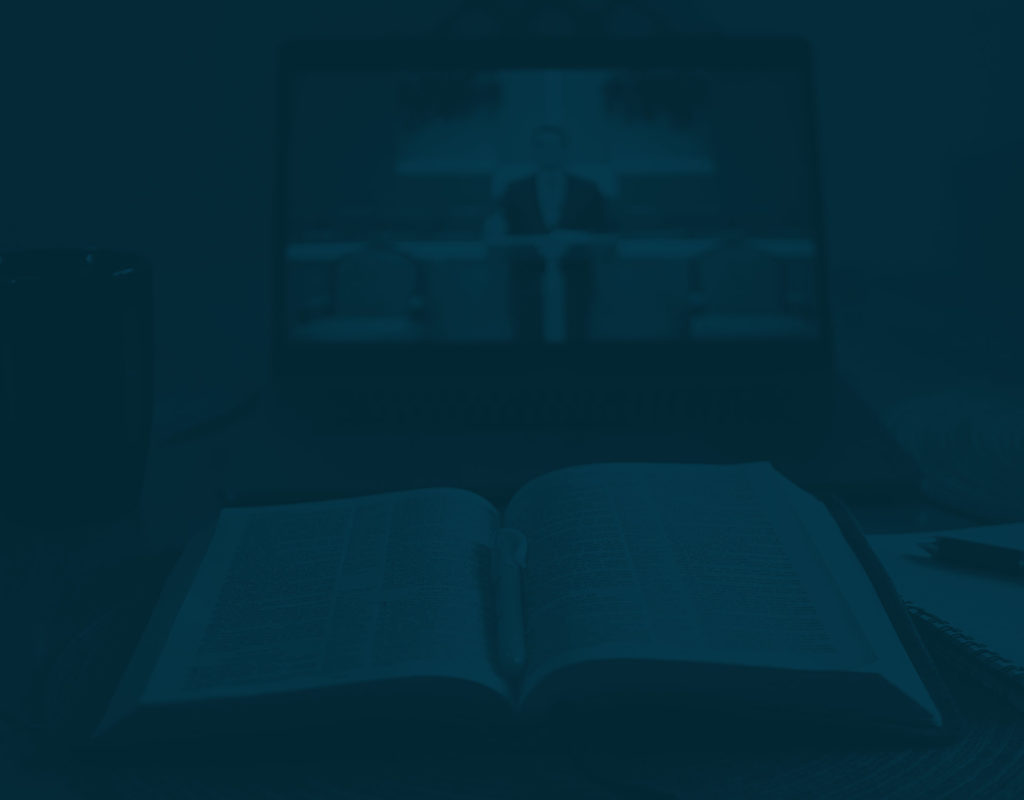 Your worship services will look a little different these days than what you would have…